Collect Flowers in GPay Rangoli Fest And Earn ₹100 Cashback
GPay Diwali Offer , Google Pay Rangoli Fest, GPay Rangoli Fest, Google Pay Rangoli Fest Offer – Hello Dealsnloot Readers, Hope You Guys Enjoyed Daily Earning Offers.  Today I am back with a Fresh New offer from Google Pay. Like Last Year Gpay Is Back With Google Pay Rangoli Fest Offer Where Users Have To Collect 201 Flowers And Can Earn Up to ₹100 cashback In Bank. You Have to Collect 201 Flowers With Friends By 16th Nov, 2023 and You Will Get up to ₹201 Cashback And 40 Shaguns. Here comes another offer in Google Pay. Google Pay Rangoli Fest Offer is live as the part of Google Pay Shagun offer.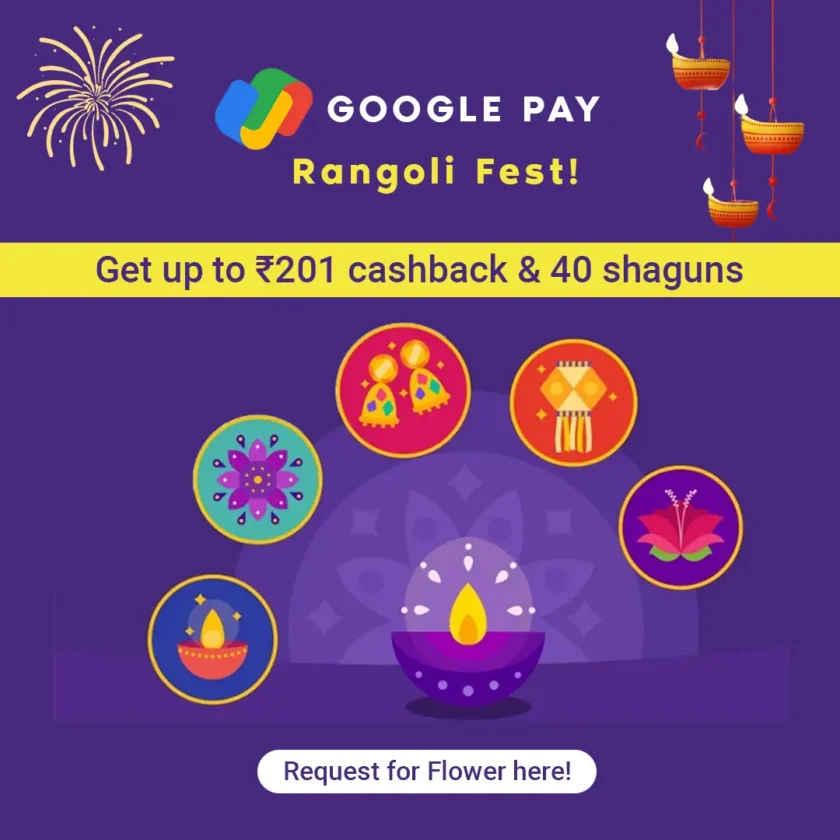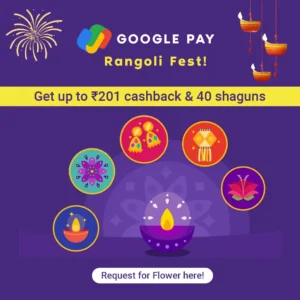 How To Get ₹100 Cashback From Google Pay Rangoli Fest ?
1. First Download or Update Your Google Pay App and Login in or Visit the Rangoli Fest Page.
2. Then Scroll Down the page and go to the Rewards Option You will see the Festival City Offer Page Click on that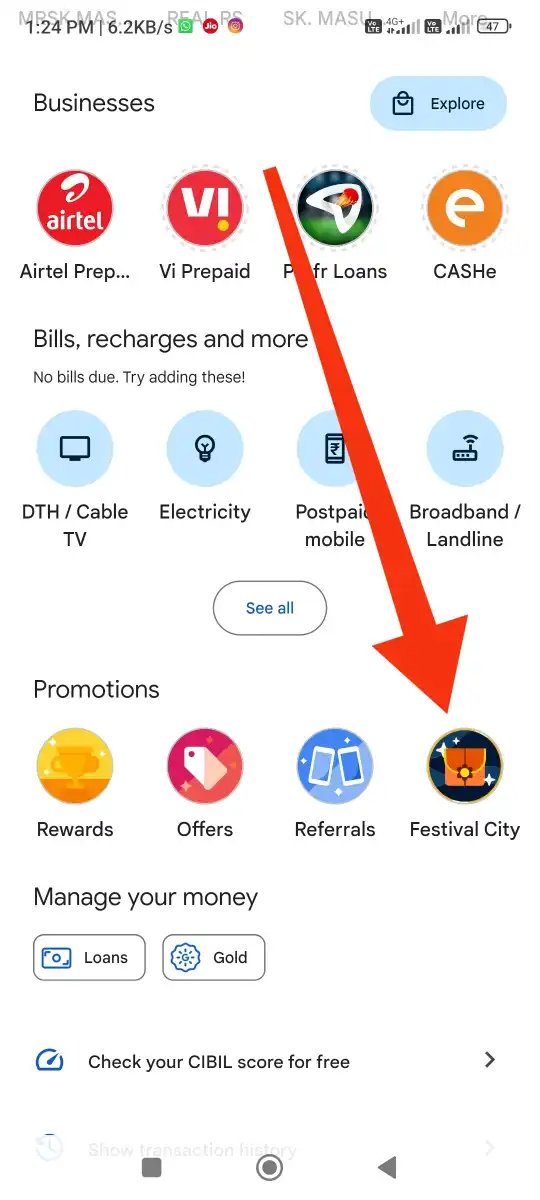 3. Now Tap on Special 40 Flowers.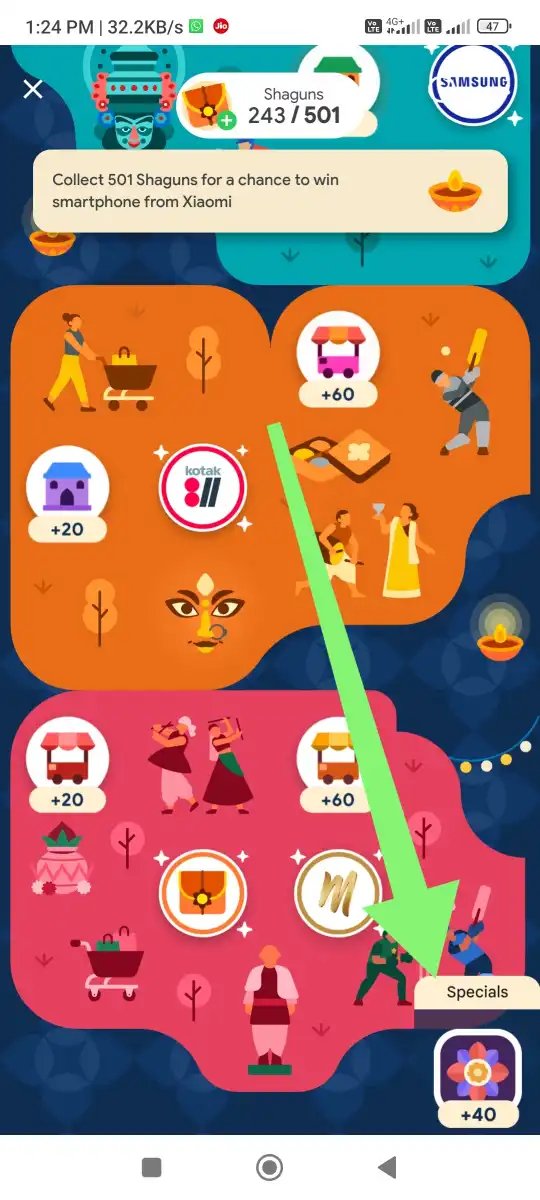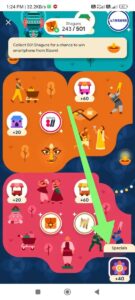 3. Now, Just Click on it You Will get up to 40 Flowers Instantly. You Need to Collect a Total of 201 Flowers to Claim for a Reward.
4. Then Just Click on the 'Collect Flowers with Friends' Button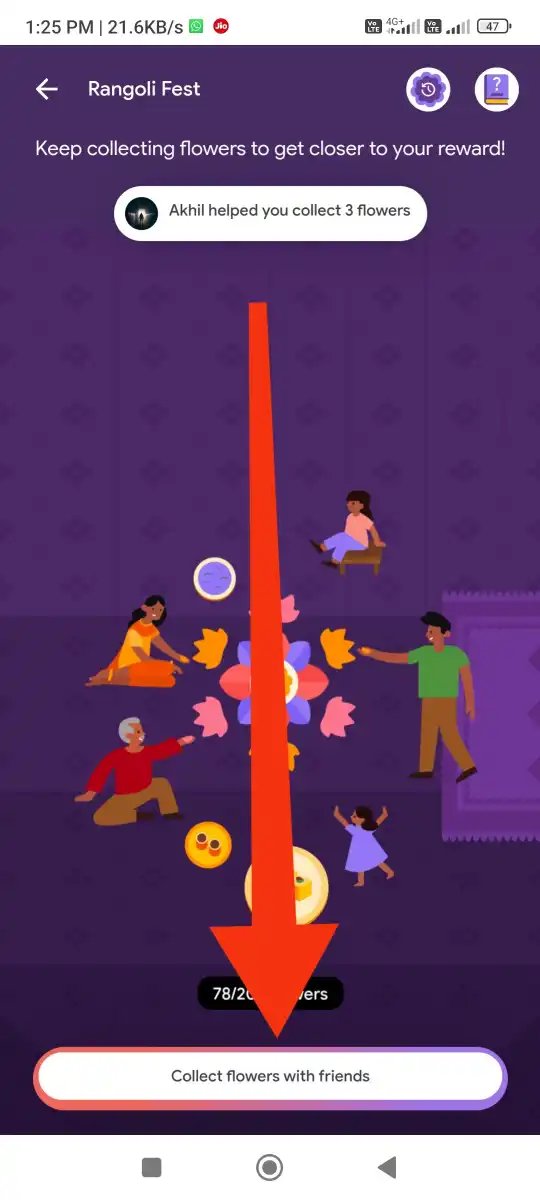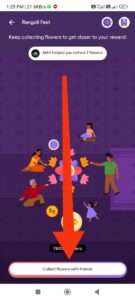 5. Now, Copy the Link and Share it with Your Friends and family. by Click on the ASK Option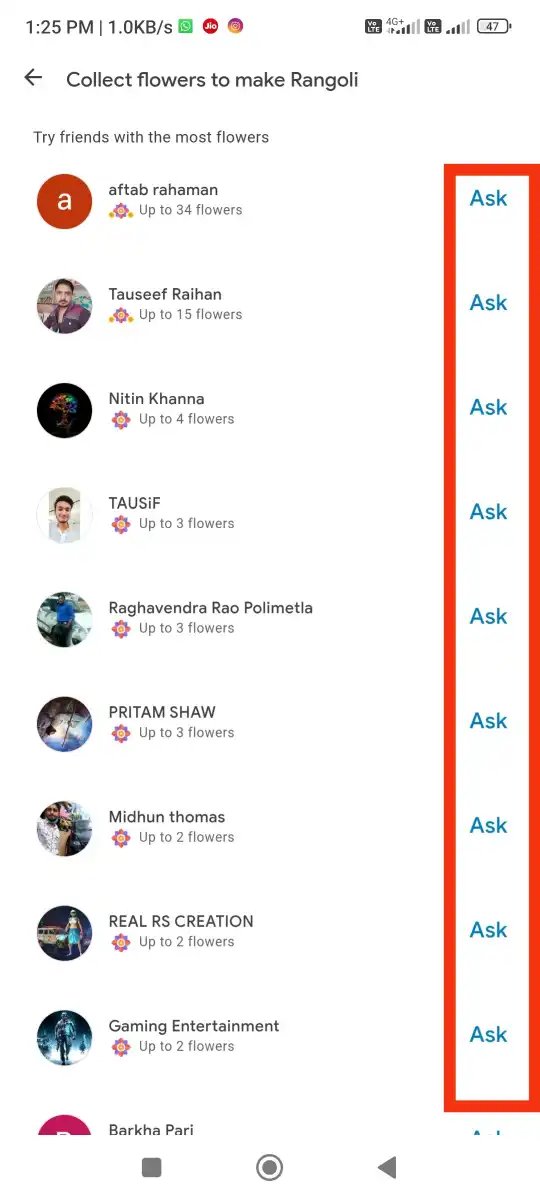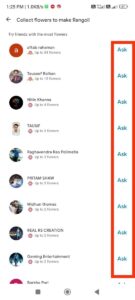 6. Then Once They Join this Rangoli Game, Will Get a Random Number of Flowers.
7. When Your 201 Flowers Collection milestone is Complete, You will Get a New Scratch Card.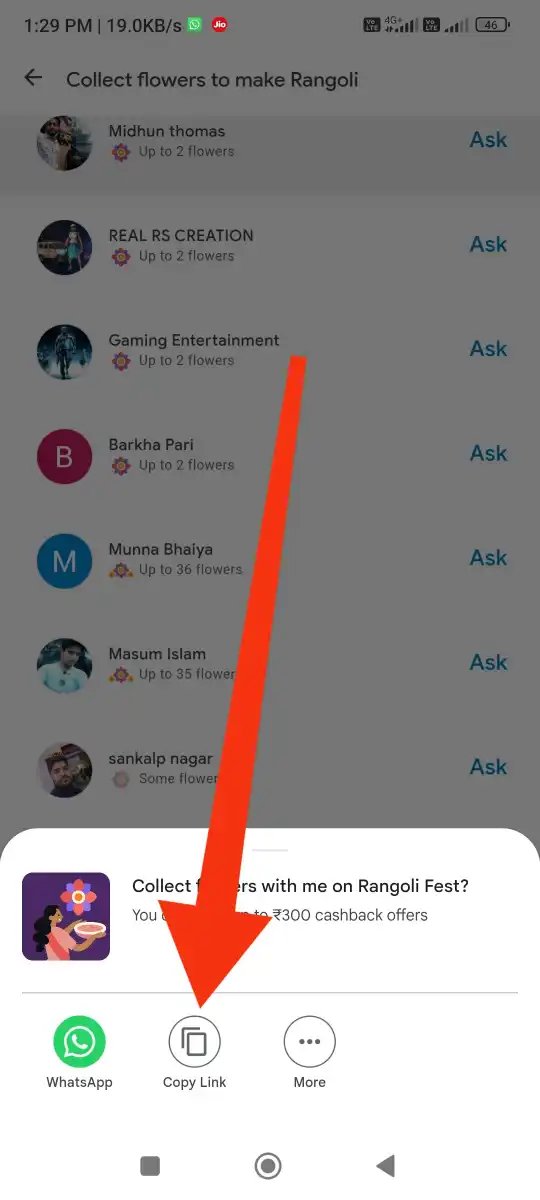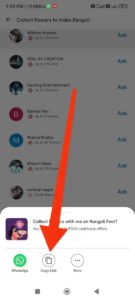 8. Now, Open the Card. You will get upto ₹201 Cashback +40 Shaguns from this Game.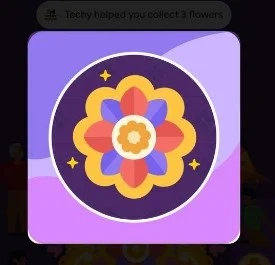 9. Just Click on the Claim Rewards Button after Reaching the 201 Flowers Milestone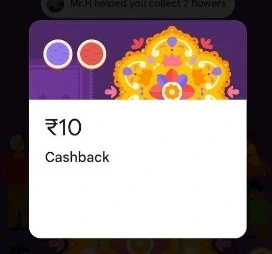 10. Want to Get More Flowers, Shared Your Invitation Link in Our Comment Box.
We have created a Telegram channel for the Google Pay Rangoli Fest offer. Join that group and share your link directly there. Let's help each other complete the offer quickly. – Click Here To Join
Other Ways to Collect Flowers for Google Pay Rangoli Fest
The Google Pay Rangoli Fest Offer is a great way to earn cashback rewards and celebrate the festive season. Here are some tips for maximizing your cashback rewards:
Make payments and send money using Google Pay as much as possible.
Recharge your mobile phone using Google Pay.
Invite your friends to participate in the offer.
Terms and Conditions:
The offer is valid for a limited time only and is subject to availability.
Google reserves the right to modify or cancel the offer at any time without notice.
The offer is not valid for Google employees or their families.
The offer cannot be combined with any other Google Pay offer.
Google is not responsible for any technical errors that may prevent you from participating in the offer.
More About This Offer
This Offer Valid From 3 November 2023 to 16 November 2023
Cashback Will Be Credited Within 24 hours of completing the rangoli design
Google Pay users can participate in the campaign only once.
Google Pay users must complete the rangoli design by collecting 201 flowers to be eligible for the cashback reward.
The cashback reward will be credited to the UPI-enabled bank account linked to the user's Google Pay account within 24 hours of completing the rangoli design.
The cashback reward will be valid for 45 days from the date of crediting.
Google Pay reserves the right to modify or cancel the campaign at any time without prior notice.
FAQs
1. What is the Google Pay Rangoli Fest Offer?
The Google Pay Rangoli Fest Offer is a promotional event around the Diwali festival where users can collect virtual flowers by participating in various app activities. Collecting these flowers can lead to cashback and other rewards.
2. How can I collect flowers for the Google Pay Rangoli Fest Offer?
You can collect flowers by engaging in qualifying activities on Google Pay, such as making transactions, inviting friends, and other tasks as specified within the app. You can also join groups where members share links to help each other collect flowers.
3. How many flowers do I need to collect to get the cashback?
You need to collect 201 flowers to be eligible for up to ₹201 cashback and additional shaguns.
4. What are shaguns?
Shaguns are bonus rewards that Google Pay offers in addition to cashback. The details of what shaguns entail should be outlined in the offer's terms and conditions within the Google Pay app.
5. Can my friends help me collect flowers?
Yes, you can ask your friends to help you collect flowers. Each friend can contribute to your flower collection once during the campaign period.
6. What is the last date to collect flowers for this offer?
You need to collect the required number of flowers by November 16, 2023.
7. How will I receive my cashback?
Any cashback you earn will be added to your Google Pay rewards channel, and you may need to follow certain instructions within the app to claim it.
8. Is there an expiration date for the rewards I earn?
Yes, any scratch cards or rewards you earn will expire in 45 days after issuance if not used.
9. Are there any restrictions on how many people I can ask for help?
You can ask as many friends as you want, but remember that each friend can only help once.
10. How can I ensure that I receive my rewards?
Make sure to follow all the terms and conditions of the offer. Engage in legitimate activities to collect flowers and claim your rewards before they expire.
11. What should I do if I encounter issues with the offer?
If you face any problems, you can usually get help through the Google Pay app support section or check out the FAQ/help section within the app for more information.
12. Is it safe to share my link in a Telegram group?
While sharing your link in a Telegram group can help you collect flowers, always be cautious and protect your personal information. Avoid sharing sensitive data and ensure that the group is trustworthy.
Conclusion
The Google Pay Rangoli Fest Offer is a promotional event tied to Diwali, allowing users to collect virtual 'flowers' for cashback rewards. Participants should engage with the app, collaborate with friends, monitor their progress, and adhere to the terms to secure their rewards by the November 16, 2023 deadline. Always remember to prioritize online safety and enjoy the festive spirit of earning rewards!
Unlock Exclusive Online Shopping Discounts & Amazing Earning Opportunities!  Join Our WhatsApp Community Now – Tap Here
Join Our Telegram Channel For Instant Loot Alerts – Click Here
Google Pay 'Rangoli Fest' Game: Trick to Get ₹100 Cashback