(Official Method) How To Disable Google Dialer Call Recording Announcement [Without any app]
Hello Dealsnloot Readers, After 2020, Google made it mandatory for OEMs to preinstall Google Dialer and Messages apps. This led to the removal of the stock dialer and messaging apps developed by each device manufacturer. Unlike Google Dialer, the stock dialers had a call recording feature that didn't announce that the call was being recorded. This is a major reason why users are looking for an alternative.
Imagine you're on a call, probably taking in some crucial information or trying to sway past a discussion regarding a complicated topic. You decide to record your conversation for future reference discreetly. You hit the record button on your Android phone, and then, out of nowhere, a robotic voice announces, "This call is being recorded." Have you been in that embarrassing situation ever? If yes, I feel you! (Been there and done that!) , It's time we stop this embarrassment with a little trick that will solve this massive problem. But before this, we will understand why we have these call-recording announcements by default on our Android phones in the first place. So follow below steps and permanently disable call recording warning sound.
Please Comment Below Its Work For You Or Not , Comment Your Feedback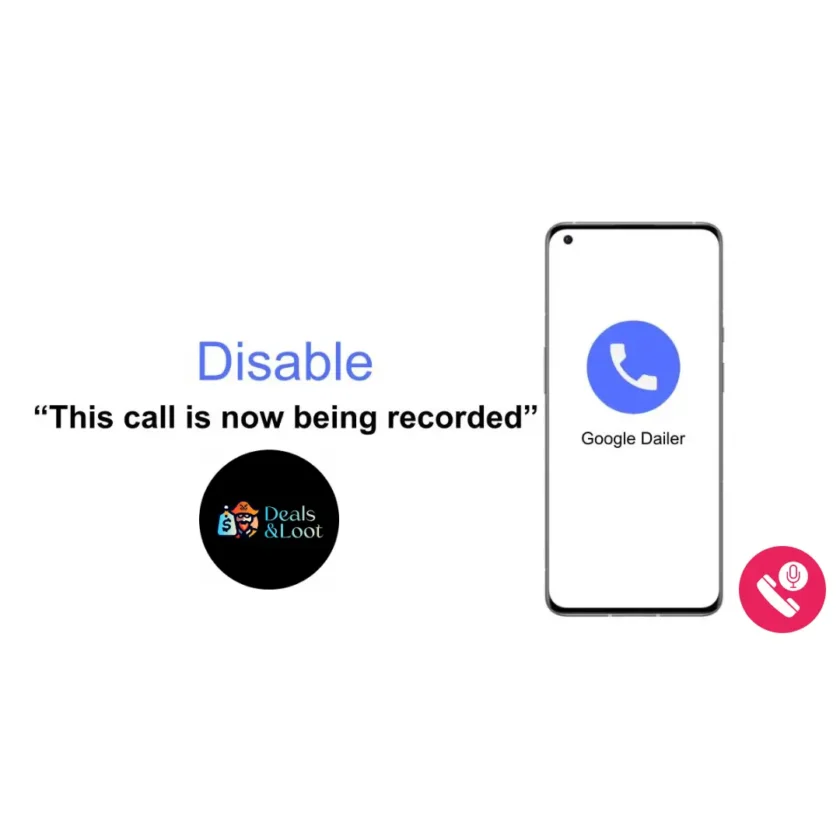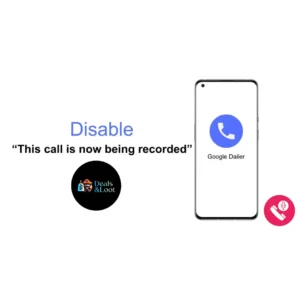 How To Stop Call Recording Announcement Sound In Android Phone :-
To enable this option, you need to go to your phone app

Tap on the three dots at upper righter corner

Then Settings

Then Call recording

Tap on Play Audio Tone instead of disclaimer toggle.

Read Must – Best Telegram Channel For Loot Shopping Deals, Offers, Earning Money Tricks
However, many people are going to like and dislike it as well because the beep sound is still coming. As of now, its in beta build you can download the APK from given link.
Alternative Method As Below :-
Trick To Stop Call Recording Announcement
Step 1: Open the Google Play Store on your phone. Search for the TTSLexx app.
Step 6: Then, change the Preferred engine to TTSLexx. Select OK to save changes.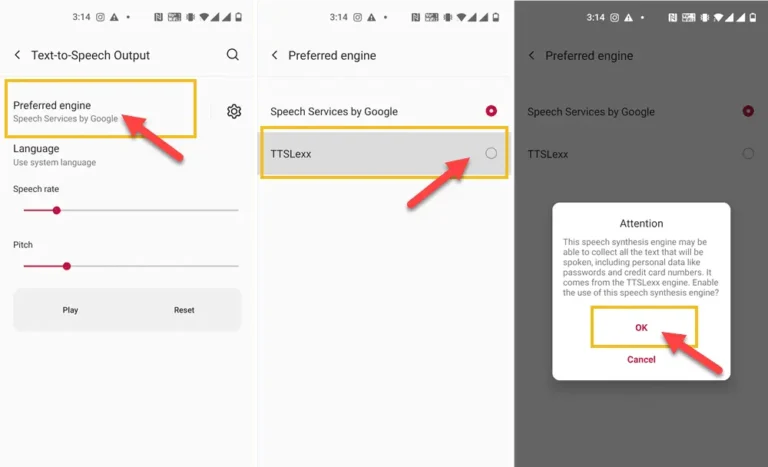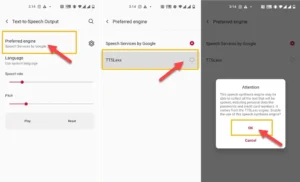 Step 7: Now, long-press on the icon of the Phone app in your app drawer. Select the App info button.
Step 8: Head over to 'Storage & cache'.
Conclusion
A summary of the methods discussed, along with final recommendations, concludes the article. The aim is to equip readers with the knowledge and confidence to choose the best method suited to their needs. This app is currently working on our OnePlus Smartphones we have already tested it. But it may not work on your device or may fail to install.
FAQs: Disabling Google Dialer Call Recording Announcement
Is it legal to disable the call recording announcement on Google Dialer?

Disabling the call recording announcement may have legal implications depending on your region's laws. It's important to understand that this announcement is designed to comply with privacy and consent laws in many areas. Always check your local regulations to ensure compliance.

Will disabling the announcement affect other functionalities of my phone?

Disabling the call recording announcement should not impact other functionalities of your phone. Both the official method and the TTSLexx app method are designed to specifically target the announcement feature without altering other phone functions.

Can the announcement be disabled on all Android phones?

Most Android phones with the Google Dialer pre-installed should support the methods described for disabling the announcement. However, the availability of these options might vary with different phone models and operating system versions.

Is the TTSLexx app safe to use?

The TTSLexx app, like any third-party application, should be used with caution. It's advisable to read reviews and research the app before downloading and installing it. Ensure that your download source is credible and secure.

What if the official method doesn't work on my phone?

If the official method does not work on your phone, you may consider alternative methods like the TTSLexx app. However, it's also worth checking for any updates to your phone's operating system or the Google Dialer app, as these might affect functionality.

Can I revert the changes if I change my mind?

Yes, both the official method and the alternative TTSLexx app method allow you to revert the changes. You can re-enable the announcement through the Google Dialer settings or uninstall the TTSLexx app and reset the text-to-speech settings to their original state.

Is it legal to disable the call recording announcement on Google dialer?
As mentioned earlier, the legalities surrounding call recording depend on your region. Be sure to check out your local laws.
8. Can I disable the call recording announcement on any phone with the Google Phone app?
As long as your phone has the Google Dialer app and the call recording functionality, this trick will work.
Unlock Exclusive Online Shopping Discounts & Amazing Earning Opportunities!  Join Our WhatsApp Community Now – Tap Here
Join Our Telegram Channel For Instant Loot Alerts – Click Here
Google Dialer Update – 'Play Audio Tone' Option, Replacing Call Recording Announcement Sound [Disable Warning]